Plenty of reason for optimism, industry stakeholders say
Aggregate demand has not been a problem of late for the industry, and expectations are high for healthy demand in 2022.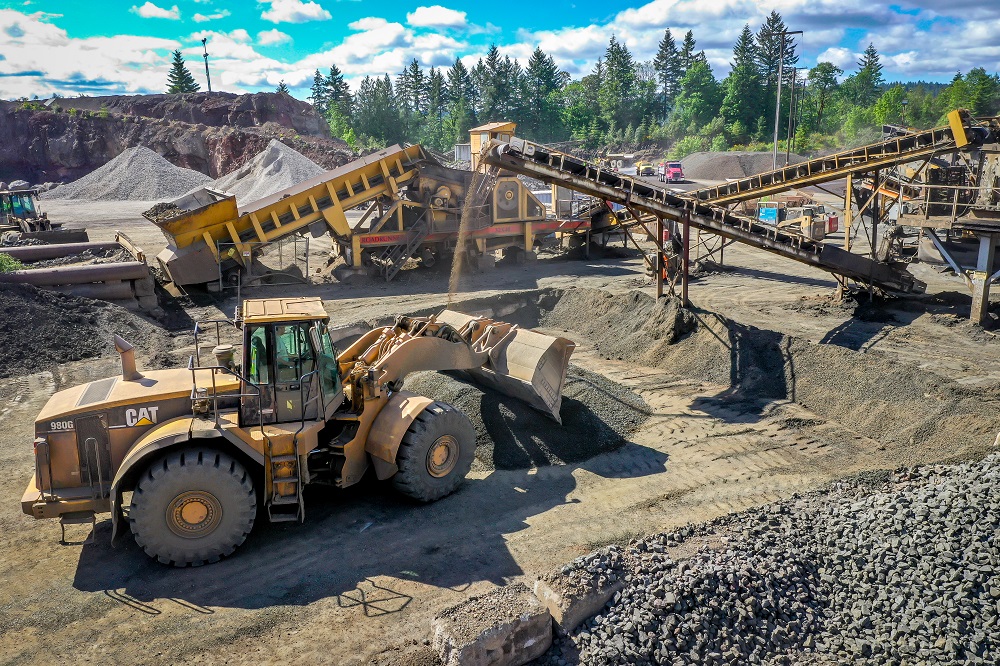 Optimistic.
That's the word aggregate industry stakeholders use to describe their outlooks for 2022. But while the year promises no shortage of projects, the industry finds itself playing a supply-and-demand game: keeping up with the increased aggregate demand while navigating shortages and delays in the supply chain.
Boosted demand
Producers, equipment manufacturers and dealers tend to agree demand is up across the board. This is due, in part, to the Infrastructure Investment & Jobs Act (IIJA), which passed with bipartisan support in November.
Karen Hubacz, president and CEO of Massachusetts-based Bond Construction Corp., says the infrastructure bill's components – namely industry exemptions, the ROCKS Act and enhanced permit streamlining – provide producers a much-needed confidence boost.
"It's vitally important," Hubacz says. "It's really like an insurance policy for us in that we feel much more confident to put money into ourselves, specifically to maybe do plant improvements – things that cost a lot of money – because we know we're going to invest this money in ourselves. But it'll pay for itself sooner than later based on what we anticipate happening."
IIJA's passage was an added 2022 bonus for Unified Screening & Crushing, but the company was already planning for increased demand without it.
"There's a lot of building, a lot of construction projects going on," says Andrew Lentsch, COO of Unified. "So even without the infrastructure bill, I think there was still going to be an increase in demand. But, hopefully, that drives it even more."
Similarly, The McLean Co., an Ohio equipment dealer, expects 2022 growth. Chris Reiser, the company's crushing and screening specialist, describes his outlook as "cautiously optimistic" because of IIJA funds rolling out this year and his customers' projections.
"You can forecast all you want on your own," Reiser says. "You can say: 'OK, we had 10 percent growth last year, let's shoot for 15 percent this year.' But at the end of the day, you're only going to supply what's needed. So if everybody you would otherwise sell to is growing, that's a pretty good outlook for yourself as a business."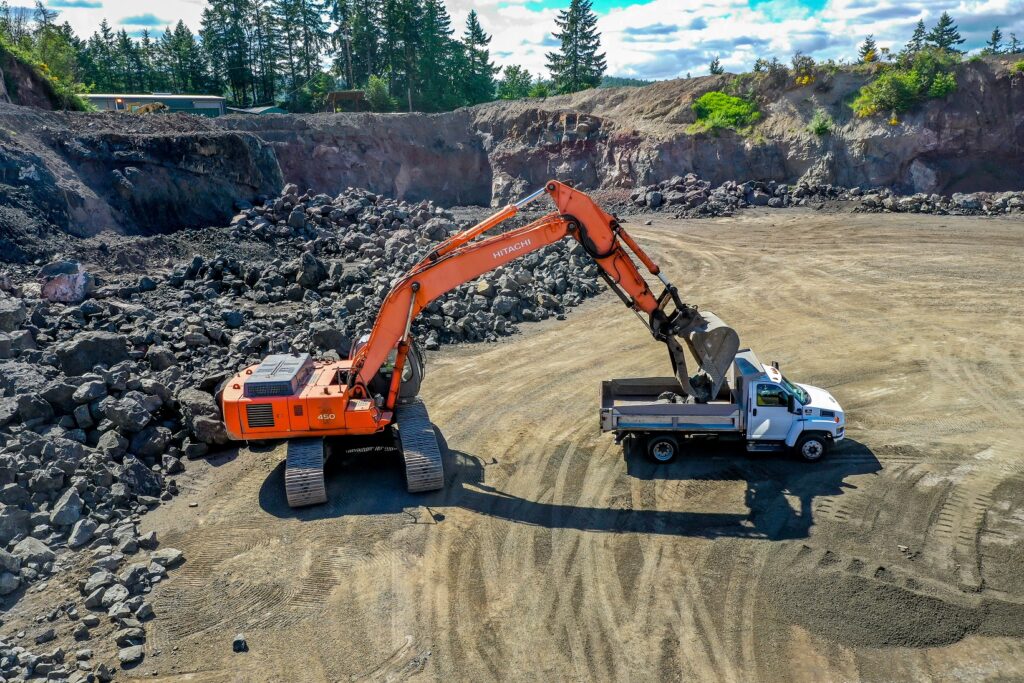 Still, each year presents challenges. While increased demand and additional funding bodes well for industry stakeholders, supply shortages and delays aren't going away anytime soon.
As of January 2022, Hubacz, Lentsch and Reiser each saw varying lead times for equipment, supplies and parts.
"Some are days," Hubacz says. "Some are weeks. Some are months and months. Or, you get the 'sorry, we just don't know.'"
Hubacz adds that not knowing when parts will arrive can impact when projects get done.
"Even now, we can barely keep up with demand," Hubacz says. "And then there's a breakdown. We find out with the breakdown all we need is a simple sensor to fix the issue. You call your dealer [and] your dealer can't tell you where one even is or when we will get it to you. So it is a giant problem."
The McLean Co. supplies equipment coming from overseas. While its manufacturers have done a good job of getting equipment over as quickly as possible, Reiser says equipment sometimes gets stuck at backed-up shipping ports. It's an issue that's outside of a dealer's or manufacturer's control.
"So much of it depends on what these other countries are doing and what our port looks like," Reiser says. "You could have a machine that you ordered six, eight months ago that's finally coming in, but it might sit at [the] port for two to four weeks."
Companies are also cautiously watching rising costs as 2022 unfolds. For Bond Construction, fuel prices are a factor to follow closely this year.
"The cost of doing business is on the rise," Hubacz says. "This is mainly due to the elevated energy costs associated with gasoline and diesel. Everything from our aggregate production to our equipment needs are transported via trucks, plus all the different oil-based products we utilize every day. We're all going to need to look at our bottom lines and make adjustments as needed."
Unified Screening & Crushing, meanwhile, is hoping to see steel prices begin to level out at some point this year.
"Hopefully, the costs stabilize in the next 12 months," Lentsch says. "There's been quite a bit of increases over the last year to year and a half."
Proving resilient
The concerns Hubacz, Lentsch and Reiser share are, of course, not new. These three and other industry leaders have been navigating the muddled supply chain and rising costs for the better part of the last two years.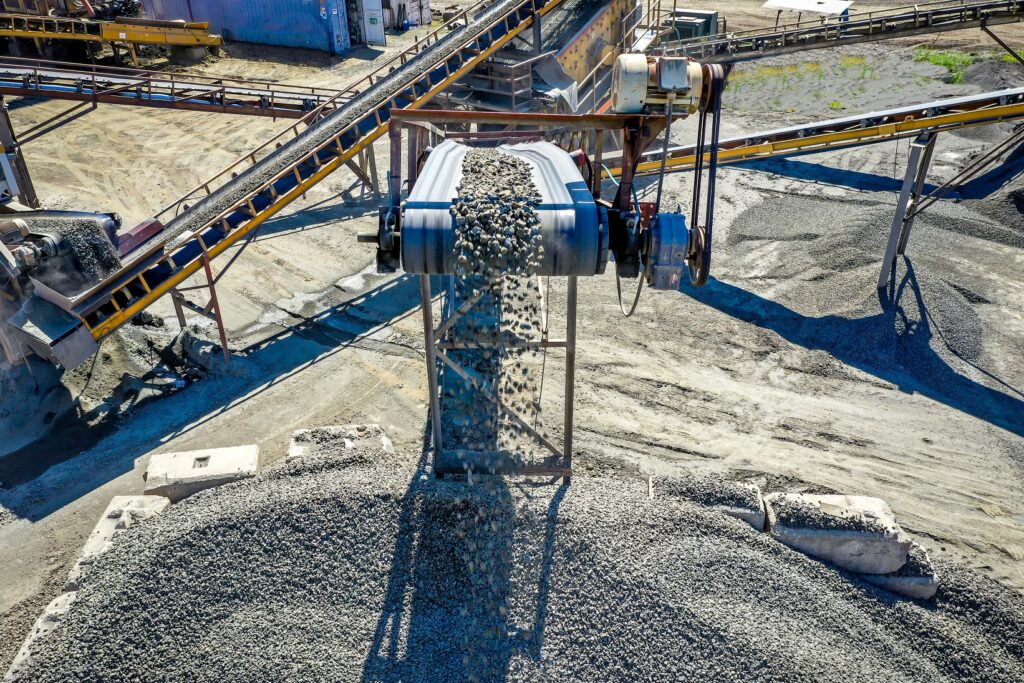 Most industry leaders at least agree 2020 and 2021 were, all things considered, better years than expected for the aggregate industry. In fact, Reiser says he's already seeing minor signs of improvement with supply delays versus 2021.
"I don't think it's anything really different than it has been, at least last year, as far as delays go," he says. "I don't think anything's more delayed. If anything, we're probably less delayed on our side of things."
The year ahead is promising, Hubacz, Lentsch and Reiser say, with funds from the infrastructure bill, the return of large trade shows and an increased number of projects. And there's no doubt among stakeholders that the industry is primed for another year of success.
"The demand for aggregates is up," Hubacz says. "Pricing for aggregates is holding steady and even improving. These two factors together will give producers a solid foundation to invest in their companies, which will be great for the whole industry."
---
To view the original article – click here