Carson City Location Wins Safety Award.
Each year the Nevada Mining Association (NVMA) presents awards to mines in many categories. Arcosa Specialty Material's Adam's Claim just outside of Carson City, NV has been the recipient of a safety award in the Small Mine Non-Metal category for many years. NVMA recognizes outstanding achievement in worker safety through the Sentinels of Safety Awards. Sentinels of Safety are awarded annually to the nation's safest mines with a minimum of 4,000 injury-free hours.
The awards were initiated in 1925 by then-Commerce Secretary Herbert Hoover and remain the nation's most prestigious awards recognizing mining safety. This year the award was presented to Scott Lusty, GM and Randy Pryor, VP on September 10, 2022. Arcosa Specialty Material's Adam's Claim location has a weekly Safety Committee meeting dedicated to regular and specific site audits with the purpose of identifying potential safety issues and also finding ways to make our site safe for employees, customers and vendors. The time dedicated to this has been beneficial for safety and MSHA inspections.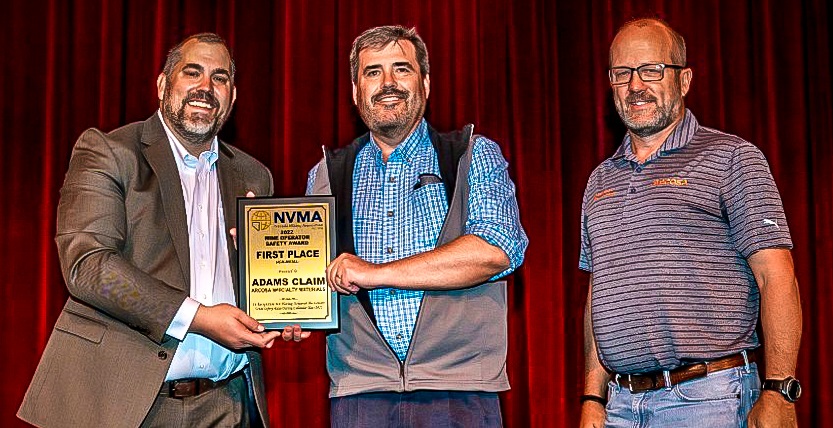 Receiving the award on September 10, 2022 are Scott Lusty, General Manager (middle), and Randy Pryor, Vice President (right).