Continuous Improvement Team #2 – Introduction
An introduction to the team and their mission
June 19, 2020
To: All Employees,
From: John Todd, President – Specialty Materials
I am pleased to recognize a team of employees who will advance our journey to safety excellence by improving our inspection process.
The Inspection Process Continuous Improvement (CI) Team #2 members are:
Justin Bridwell – Brooks / LW Senior Production Worker
Josh Kittley – Streetman / LW Production Lead
Javarious Love – Livingston / LW Kiln Burner
Clifford Seftone – Shamrock / ACG Mill Operator/Maintenance
Bobby Fry – Bessie / ACG Maintenance
DJ Adkins – AWC / ACG Mill Operator
Auggie Aguirre – JA Jack / ACG Mill Operator
Daniel Dunker – Frazier / LW Logistics/Admin
The CI Team will meet for a Rapid Improvement Workshop at the end of August (when travel restrictions are lifted) to build a system for the Inspection Process that delivers higher quality outcomes. This topic was selected by our Safety Steering Team because of overwhelming feedback across our business that our inspection process is not effective and if fixed, could proactively make our operations safer!
A Caterpillar Safety Services consultant will guide the CI Team in the development of a measurable system that involves all levels of our organization and engages us all in a culture of continuous safety improvement. I am confident in this team's ability to turn our opportunities into goals and ultimately our pain points into areas of strength.
During the workshop, the CI Team will create a communication plan to keep us all informed about changes to come and how we will be involved. In the meantime, if you have any questions about our safety improvement journey, please do not hesitate to contact me or any member of our Safety Steering Team.
Safety Steering Team Members:
Now it's time to meet our new CI Team #2:
---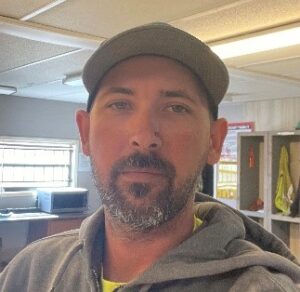 Clifford Seftone
Clifford Is the Assistant Mine Manager at Shamrock, Tx. He is an MSHA certified Instructor, Surface Miner Operator with 11 years of mining experience. Married to his beautiful wife Amy with 3 gorgeous girls Kaylee, Madalyn and Cambree. He loves spending time with his family and working on projects around the house with them.
---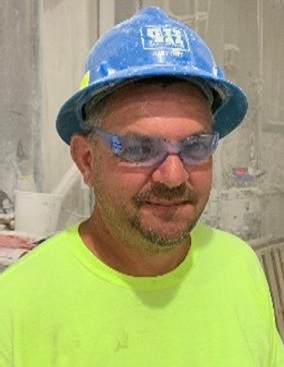 Bobby Fry
Bobby is 45 years old and has lived in Sentinel, OK all his life. He has 7 kids. 3 boys and 4 girls and 10 grandkids. He ranches and works full time and enjoys hunting in his spare time. He worked in the oil field 15 years prior to coming to ACG because he wanted to spend more time with his family. He has been with ACG almost 1 year.
.
---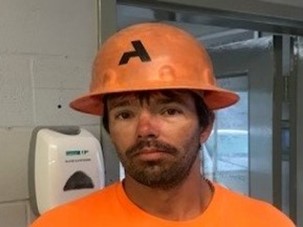 Justin Bridwell
Justin is a Senior Mobile Equipment Operator at plant 1682 in Brooks, Kentucky for Arcosa Lightweight. He has worked in many departments at the plant and is always willing to work where needed. He is currently working in Bio-rem/Pep screen plant. Justin has been with the company 2 years. He works a lot of hours, but in his free time, he loves to hunt and fish with his son. He goes by the nickname of Hollywood.
---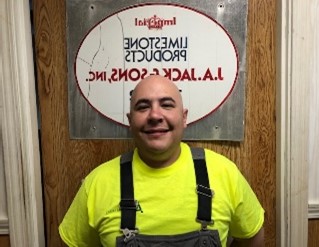 Auggie Aguirre
Auggie is a Mill Operator at J A Jack & Sons and has been with the company since 2013. He has broad based experience in plant operations and a strong commitment to Health & Safety not only for himself, but for his fellow teammates, visitors, contractors, and vendors as well. When ARC100 was introduced to J A Jack & Sons and Auggie became aware of the possibility of becoming a member of the Continuous Improvement Team, he immediately showed an interest in being considered as a candidate to be on the team.
---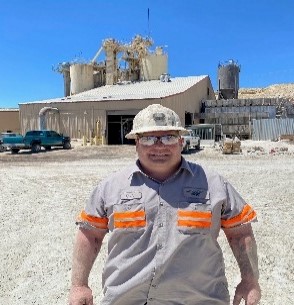 DJ Adkins
Dale (DJ) Adkins has been with the company for 4 years. DJ is an Operator 3 in the prill plant in Carson City which entails running multiple pieces of mobile equipment as well as milling, pellitizing and packaging systems. DJ has been injury free during his time at the site and has been very active in the safety program. He has been a member of the safety committee multiple times. DJ has been married for 25 years and has 4 children, one grandchild. His Hobbies include hunting, fishing and riding motorcycles.
---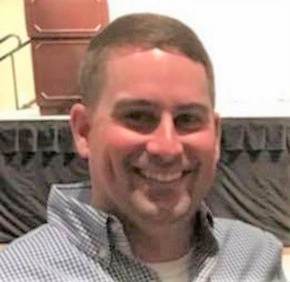 Josh Kittley
Josh Kittley has been at the Streetman plant for 18 years. His current role is B shift leadman which he really enjoys. When he's not at work he enjoys spending time with his wife of 14 years, his son who is 10 years old and his stepson who is 22. He also enjoys coaching his 10 year-old son's soccer and basketball teams as well as hunting and fishing when he has time.
---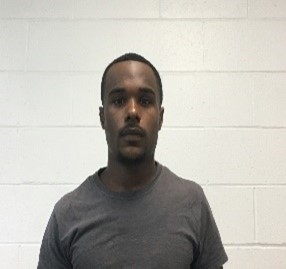 Javarious Love
Javarious began his career with Arcosa January 25, 2016. He started in the finishing plant as a crusher operator. Javarious decided to explore new avenues within the plant after two years as an operator. He was promoted to a kiln burner in March 2018 and he resides there today producing quality lightweight. Javarious enjoys the outdoors doing things such as hunting and fishing. He particularly enjoys bagging largemouth bass with his homemade baits. Most of all, Javarious enjoys spending quality time with his wife and five children.
---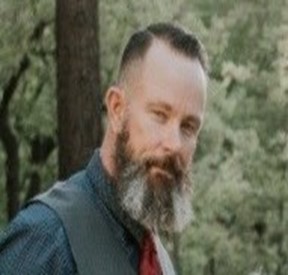 Daniel Dunker
Daniel has nearly twelve years' experience at Arcosa. He started by shoveling tail pulleys, running the water truck, and cleaning restrooms. Then 3 months later bumped into the Raw Plant. This is where he learned to work safely and still be productive. Daniel then moved to the Finished End, Quality Control, Dispatch and presently, the plants Logistics Supply Chain Administrator. Daniel has been married to his lovely wife Crystal for 18 years and has a son Dane who is 21. Daniels hobbies are his love for music, listening, playing his guitar and singing. Also, jamming at home with his 4 dogs (barking and howling) while playing his favorite songs. When asked what word best describes him? Daniel replied, "Dedicated" because whatever project I get involved with I try to give at least 110%."
---
Please recognize these individuals and show your support of the Continuous Improvement Team #2. With their involvement in building an effective Inspection Process, it is sure to be a rewarding experience for all of us.
I would like to personally thank these individuals for their commitment to our safety journey and look forward to the months ahead.
Advocating Real Change 100% of the time (ARC100)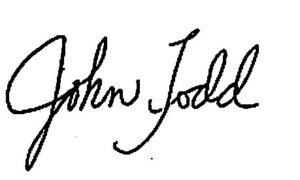 John Todd
President, Specialty Materials
Construction Products Group