Location – Bessie, OK
Bessie Manufacturing
1113 S Main St
Bessie, OK 73622
(580) 337-6371
---
Our manufacturing facility in Bessie, OK produces our food grade products like our Terra Alba Calcium Sulfate. The plant there also produces a number of other ground gypsum products like our Valu-Fil 650. From this central location they ship product to customers world-wide.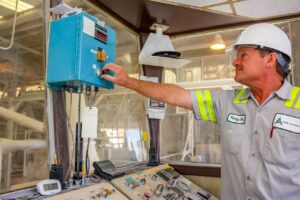 For more information or how to purchase, please contact:
Arcosa Specialty Materials is the first supplier of BRC certified Terra Alba (calcium sulfate) in the United States.