Location – Carson City, NV – Regional Office
Carson City Regional Office
5251 Brick Road
Carson City, NV 89701
775-882-0700
---
For over 4 decades, this location has successfully mined, processed, marketed and transported bulk industrial minerals. The reserves of calcium sulfate include several million tons of gypsum anhydrite, a form of gypsum that is of a higher purity in calcium sulfate than the gypsum dihydrate.

These reserves at the Adams Claim Mine in Carson City surpass six million tons, and the company has additional calcium sulfate reserves of more than eight million tons approximately sixty miles to the east. The company also has about 300 thousand tons of limestone reserves in Carson City and more than 20 million tons of limestone at two other locations.

This facility also markets its fertilizer products to an extensive distribution network consisting of turf and ornamental dealers, farm supply co-ops, private commodity brokers, international distributors, and several farm supply dealers who also transport and spread our products.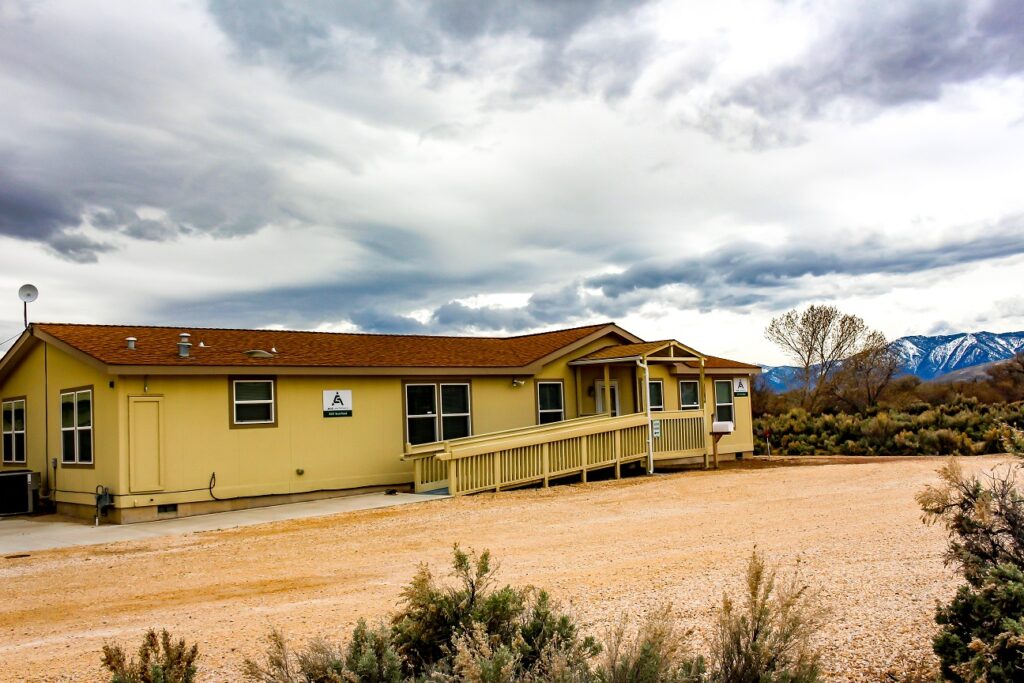 For more information or to purchase a product, please contact:
Oklahoma, Texas panhandle & Kansas
Chris Shetley
Sales Representative
(405) 366-9500 (Office)
(405) 222-8599 (Cell)
Chris.Shetley@Arcosa.com
Washington, Oregon, Nevada, California and surrounding area
Brody A. Oakley
Sales Director
(405) 612-4756
Brody.Oakley@Arcosa.com
Prilled Products for Agricultural Applications
Sales Representative
Gary Gilliland
(480) 759-4148 (Office)
(602) 618-1603 (Cell)
gmigary@cox.net
For more information or to purchase:
Washington, Nevada, Texas, and Lousiana

Please visit Arcosa Aggregates for more information
Expanded Shale Lightweight Aggregates

Please visit Arcosa Lightweight for more information.
Arcosa Specialty Materials is the leading supplier of lightweight expanded shale, gravel, crushed rock and other aggregate products to the construction industry.